---
All Natural Panko.
No preservatives, no additives,
GMO free, & Trans-Fat free
All Natural Panko is made with unbleached, un-enriched wheat flour, Organic evaporated cane sugar, yeast and sea salt. It contains no preservatives, no chemical additives, is non-GMO, Trans Fat free and good for vegetarian or vegan recipes.
Same great authentic Panko you would expect, but in an All Natural formula. Available in three grind sizes – Extra Large, Medium, and Fine.
Use All Natural Panko in All Your Applications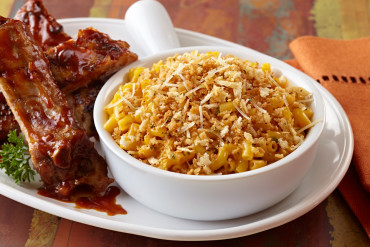 Top Crusted Mac & Cheese with All Natural Panko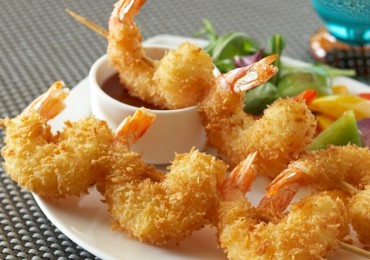 Fried Shrimp on Skewer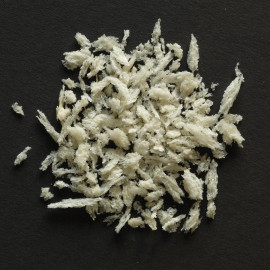 Extra Large Crumb Panko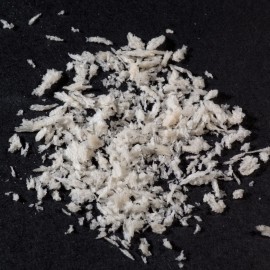 Large Crumb Panko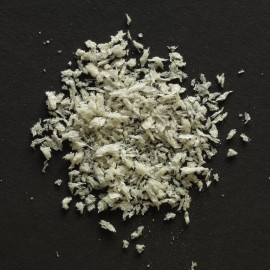 Medium Crumb Panko
Multiple Grind Sizes, Endless Uses
Upper Crust Enterprises' All Natural Japanese Panko bread crumb is a sliver shaped crumb providing a delicate crispiness. Available in multiple grind sizes for endless menu applications: Extra Large, Large, and Medium.
Learn more

100%
Verified Non-GMO
100%
All Natural & Trans Fat Free
100%
Kosher, Halal, Vegetarian & Vegan
Our Process, Using Traditional Japanese Methods
For over 35 years, Upper Crust Enterprises Panko has been made with a proprietary blend of high protein flour and other quality ingredients. We do not add any chemicals or preservatives, just simple ingredients. We take our time and follow traditional Japanese methods to create an Authentic Panko which tastes lighter and crispier than competitors, with a superior plate presentation and a better yield. We guarantee you will prefer our Panko with our 100% satisfaction guarantee. Take the challenge and compare Upper Crust Enterprises Panko and taste what you are missing.
All Products
| U.C.E. CODE | UPC CODE | DESCRIPTION | Granulation Size | Pack |
| --- | --- | --- | --- | --- |
| 00120 | 00890749001365 | ALL NATURAL Japanese Panko | Extra Large | 20 lb bag |
| 00110 | 00890749001839 | ALL NATURAL Japanese Panko | Extra Large | 10 lb bag |
| 00122 | 00890749001686 | ALL NATURAL Japanese Panko | Large | 20 lb bag |
| 00124 | 00890749001655 | ALL NATURAL Japanese Panko | Medium | 20 lb bag |
| 00130 | 00890749001921 | ALL NATURAL Japanese Panko | Fine | 30 lb bag |
| 00135 | 00890749001853 | ALL NATURAL Japanese Panko | Fine | 35 lb bag |
| 00120T | 00890749001716 | ALL NATURAL Japanese Panko - TOASTED BROWN | Extra Large | 20 lb bag |