---
Let Your Imagination Run Wild
Upper Crust Enterprises Authentic Tempura Batter Mix is flavor neutral designed to be seasoned with a wide variety of flavors and spices to create a signature batter for your restaurant. You can season your custom batter mix blends with herbs and spices for a traditional coating, or experiment with hot sauce, wine, champagne or even fruit juice to make a memorable flavor only offered at your restaurant. Let your imagination run wild.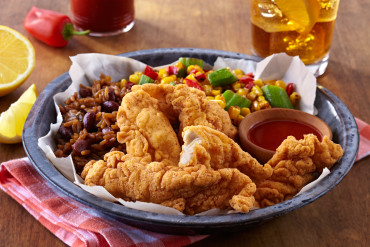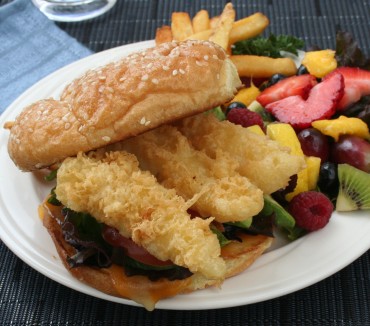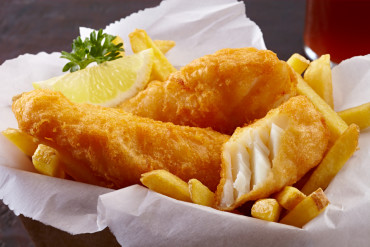 Contact Us
For Chain Restaurants
If you have a secret seasoned batter mix recipe in your restaurant, we can blend your special recipe in our plant, providing you exactly what your restaurant needs to create a memorable customer experience.
If you are looking for something new, let our R&D develop a special blend for you. Contact us with your specifications and Upper Crust Enterprises will turn your batter mix recipe into your custom product. Put our R&D department to work creating the perfect batter mix for your new menu idea. Just click here or visit our contact us page to get us started on your project.
Recipe Suggestions
VIEW ALL -
It's rumored the birth of the Tempura Fish Taco occurred sometime in the 1930's. Japanese fishermen docked in the Ensenada region of Mexico had the ingenious idea to marry their tempura style of fish with the ingredients available to them in Mexico. This was beginning of something awesome – Tempura Fish Tacos!. Since then chefs...

Tempura Fish Taco: Recipe De-glaze fish (Cod, Pollock or Halibut) by rinsing in cold water and cut in strips. Dust fish in DRY Upper Crust Tempura Batter mix (code 07230) seasoned with Lemon Pepper, and Red Pepper powder shaking off excess. Dip in prepared Tempura batter made with beer instead of water and seasoned with...

Fish & Chips – Cut a firm white fish such as Pacific cod into 1 oz strips. Dust fish in dry Tempura Batter mix (code 07230), dip in prepared Tempura Batter made with water or beer, and roll in Authentic Japanese Panko (code 01020) lightly pressing into the batter. Deep fry at 350° until golden...
| U.C.E. CODE | UPC CODE | DESCRIPTION | Granulation Size | Pack |
| --- | --- | --- | --- | --- |
| 07225 | 00890749001235 | Tempura Batter Mix - Extra Crispy | N/A | 25 lb bag |
| 07230 | 00890749001273 | Tempura Batter Mix - Extra Crispy | N/A | 30 lb box |
| 07250 | 00890749001242 | Tempura Batter Mix - Extra Crispy | N/A | 50 lb bag |
| 07850 | 00890749001426 | Tempura Batter Mix - Crispy - GMO Free | N/A | 50 lb bag |
| 07025 | 00890749001259 | All Purpose Seasoned Batter Mix - Light & Crispy | N/A | 25 lb bag |
| 09230 | 00890749001341 | Coconut Batter Mix - prebatter for Coconut Panko | N/A | 30 lb box |
All Product Listing