---
Hearty and Tasty Whole Wheat Panko
Our Whole Wheat Panko is produced with whole wheat flour, yeast, sea salt, and cane sugar. It contains no artificial ingredients, preservatives, or dough conditioners; and is all natural, non-GMO, and Trans Fat free. It's an excellent complement to baked fish or chicken, and because the whole wheat Panko has a nice brown color, it is perfect for non-fried menu options, and it also works flawlessly as a mix-in for meatballs or meatloaf. Whole Wheat Panko also offers 27 grams of Whole Grain in every 28 gram (1 oz) serving.
Same great authentic Panko you would expect, but in a hearty and tasty Whole Wheat formula. Available in large grind size. Visit our panko recipes for more suggestions, or be creative and craft your own masterpiece.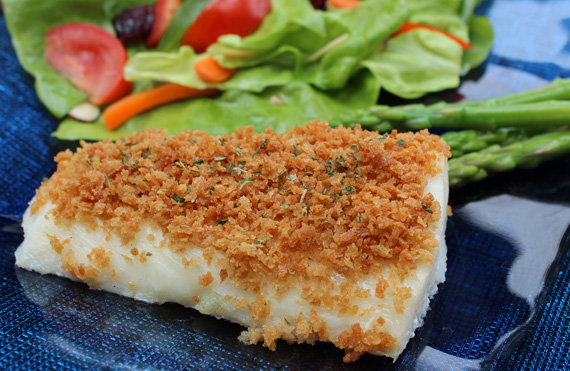 Whole Wheat Panko on Baked Fish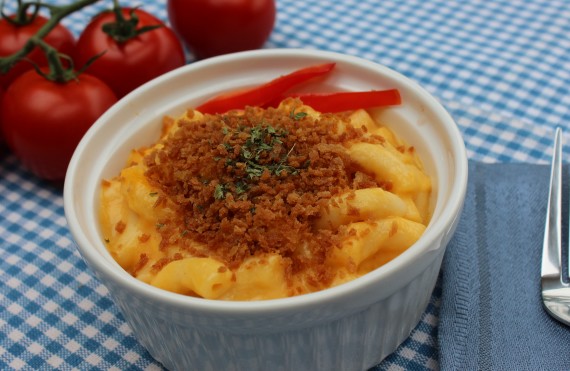 Top Crusted Mac & Cheese with Whole Wheat Panko
Try Our Whole Wheat Panko
We are so confident you will notice the difference between our Whole Wheat Panko and competitor brands, we are offering all professional chefs and food distributors a free sample of our Whole Wheat Panko for testing.
Whole Wheat Panko has no artificial ingredients, preservatives, or dough conditioners.
It's all natural, Non-GMO, and Trans Fat free.

100%
Verified Non-GMO
100%
No Artificial Ingredients
View Our Other Authentic Japanese Panko Products
Our Process, Using Traditional Japanese Methods
For over 35 years, Upper Crust Enterprises Panko has been made with a proprietary blend of high protein flour and other quality ingredients. Zero chemicals or preservatives, just simple ingredients. We take our time and continue to follow traditional Japanese methods to create an Authentic Panko with a lighter and crispier texture superior plate presentation, and a better yield than competitors. You will prefer our Panko with our 100% satisfaction guarantee. Take the challenge and put Upper Crust Enterprises Panko to the test, experience the difference.
| U.C.E. CODE | UPC CODE | DESCRIPTION | Granulation Size | Pack |
| --- | --- | --- | --- | --- |
| 02025 | 00890749001969 | Whole Wheat Panko (27 gram whole grain per serving) | Large | 25 lb bag |