Extra Crispy Authentic Tempura Batter
Upper Crust Enterprises extra crispy authentic Tempura Batter mix makes a great classic tempura that is light, lacy and stays crispy. It has no msg, eggs or extra unneeded flavoring or preservatives. All you add is water and you have created a classic tempura batter that will rival the best tempura in a fine Japanese restaurant.
But our tempura batter mix is also a great base batter you can customize. Since Upper Crust Enterprises Tempura batter mix has a neutral flavor it can be mixed with any liquid and still delivers a light and crispy texture. Substitute the following liquids instead of water for a unique twist on your menu:
Beer
Champagne
Wine
Club soda
Buttermilk
Coconut Milk
Hot sauce& water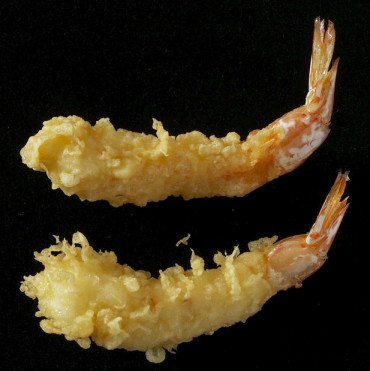 Upper Crust Enterprises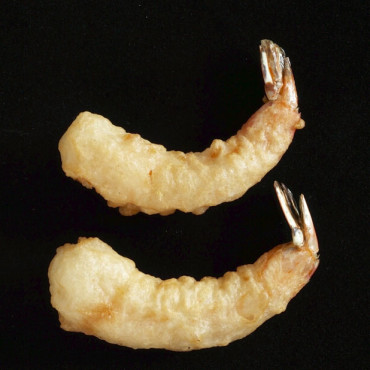 Competitor
Crispy Quality You Can See
Upper Crust Enterprises Extra Crispy Authentic Tempura Batter Mix is a simple blend of 2 high quality flours, wheat starch, baking powder, salt and a special ingredient direct from Japan. We guarantee our tempura batter will deliver a lacier and crispier texture compared to your current batter. Take the challenge and compare, your customers will notice the difference.
Extra crispy, lacy texture
Stays crispy longer
Easy to blend
Mixes with water, beer, milk, or any liquid
Egg-free and no MSG
Dual Function Tempura Batter
Upper Crust Enterprises Tempura batter is dual function. It not only creates a classic authentic tempura but also is an excellent pre-dip batter when used with Japanese Panko bread crumbs. Try replacing your flour and egg wash dip with our tempura batter, it will save you money and provide a superior finished product. We guarantee it. Also, using tempura batter mix as your pre-dip will allow your chef to pre-stage the coated product overnight in the refrigerator or freeze the finished product and cook to order.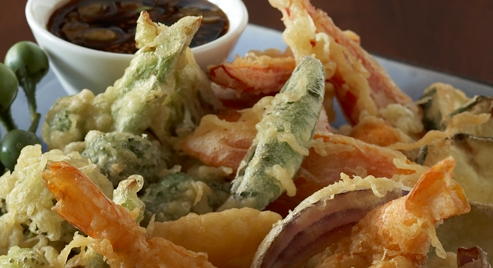 Recipe Suggestions
VIEW ALL -
De-glaze fish (Cod, Pollock or Halibut) by rinsing in cold water and cut in strips. Dust fish in DRY Upper Crust Tempura Batter mix (code 07230) seasoned with Lemon Pepper, and Red Pepper powder shaking off excess. Dip in prepared Tempura batter made with beer instead of water and seasoned with lemon pepper and Red...

Menu Secrets from Our Kitchen – quick and easy menu application ideas from Upper Crust Enterprises. Remember use only Authentic Japanese Panko bread crumbs and Tempura batter from Upper Crust Enterprises in your kitchen....

Potato Croquettes — A fusion of Japanese and American favorites to create a unique crispy side dish that is great for breakfast. Or it can be menued as a snack. The light and crispy Panko texture works well with the soft texture of the mashed potatoes. The recipe is easy and can be prepared in...
| U.C.E. CODE | UPC CODE | DESCRIPTION | Granulation Size | Pack |
| --- | --- | --- | --- | --- |
| 07225 | 00890749001235 | Tempura Batter Mix - Extra Crispy | N/A | 25 lb bag |
| 07230 | 00890749001273 | Tempura Batter Mix - Extra Crispy | N/A | 30 lb box |
| 07250 | 00890749001242 | Tempura Batter Mix - Extra Crispy | N/A | 50 lb bag |
| 07850 | 00890749001426 | Tempura Batter Mix - Crispy - GMO Free | N/A | 50 lb bag |
| 07025 | 00890749001259 | All Purpose Seasoned Batter Mix - Light & Crispy | N/A | 25 lb bag |
| 09230 | 00890749001341 | Coconut Batter Mix - prebatter for Coconut Panko | N/A | 30 lb box |
| 07310 | 00890749001617 | All Purpose Spicy Coating & Batter Mix | N/A | 25 lb bag |
All Product Listing