---
Seasoned Panko Blends to Excite Your Menu
To create our Seasoned Panko we start with Upper Crust Enterprises Authentic Japanese Panko and mix it with diverse ingredients to create unique flavorful blends. The result is the light, crispy texture of authentic Panko with a unique tasty twist to excite your menu. Upper Crust Enterprises offers Seasoned Panko blends like Caribbean Coconut Panko and Italian-style Panko. Looking for something more creative? We can customize a formula just for your restaurant.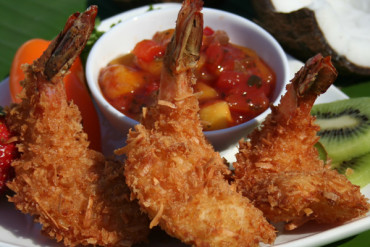 Learn more
Caribbean Coconut Panko
Upper Crust Enterprises Caribbean Coconut Panko is a blend of high quality unsweetened coconut flakes, Authentic Japanese Panko, sugar, and a touch of rum flavor. An excellent flavor and texture enhanced coating for coconut shrimp or fish. In addition to a delightful dessert coating for fried ice cream, coconut bananas or as a cobbler top crust.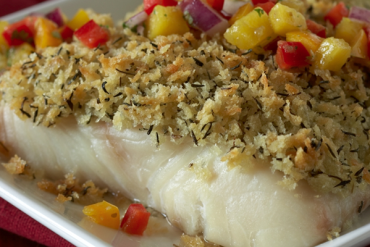 Learn more
Custom Blends for industrial and high volume chains
Let us create a custom blend Panko or Batter mix to fit your individual needs. Our R&D team can spice and season our products to your specifications. Put our R&D team to work for you, and turn your breaded and battered recipes into your exclusive products. Contact us today.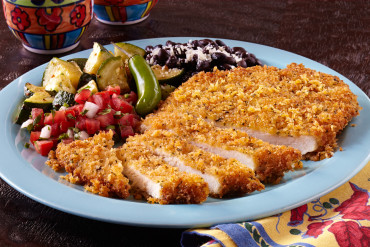 Learn more
Italian-style Seasoned Panko
Italian-style Seasoned Panko breadcrumbs will stay crispy longer and hold up to sauce much longer compared to standard Italian bread crumbs. Excellent for fried cheese sticks, or as a filler in meathballs and meatloaf.
Recipe Suggestions
VIEW ALL -
Eating is an experience and taste buds can get bored if the flavor or the textures are too uniform. A dish as simple as Mac and Cheese is a perfect example of how texture influences taste. The creamy texture of the dish is great, but after a few bites, your taste buds start looking for...

If you have a recipe that calls for special herbs and spices to make a mouthwatering breading, try it with Panko bread crumbs and see the positive reaction from your customers. Or if you have several restaurant locations, Upper Crust Enterprise's Signature Blends can be your perfect partner by blending your spice flavor with our...

Caliente la parrilla del horno a 400°F. Use langostas vivas, parta por la mitad a lo largo. Coloquelas en una hoja para hornear y dore por 5-6 minutos hasta que la carne este opaca. Sofrie cebolla, apio, pimenton verde y rojo, ajo y Upper Crust Autentico Panko (codigo 01020) en mantequilla por 3 minutos. Baje...
| U.C.E. CODE | UPC CODE | DESCRIPTION | Granulation Size | Pack |
| --- | --- | --- | --- | --- |
| 03510 | 00890749001334 | Caribbean Coconut Panko | Large | 10 lb Bag |
| 03310 | 00890749001600 | Italian-Style Seasoned Panko | Medium | 10 lb Bag |
All Product Listing